introduction to Dokku-alt
An
This text provides details about the implementation and usage of apps.ecobytes.net.
Here be dragons.
After your favourite Dokku Admin added your deployment key to a system in operation, you can dive in by following these breadcrumbs.
(1)
Adding
alias dokku='ssh -t dokku@apps.ecobytes.net'
to .profile or .bash_rc or .bash_aliases renders the command dokku available in new terminals. Issue
for a quick overview of its capabilities.
(2)
We are using a specially flavoured fork of the original Dokku which is simply called Dokku Alternative for it being a little more advanced than simply "100 lines of bash code". Before rushing into using it, you could make yourself comfortable with its features first.
(3)
The official, yet sparse introduction provides visual abstractions of the involved mechanics and simple code examples. It covers:
Accessing a Dokku-alt node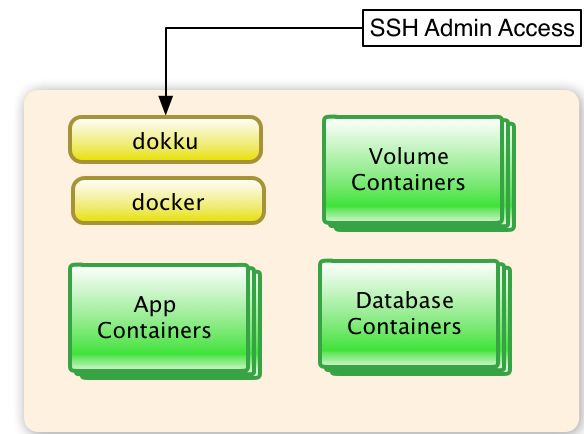 Deploying an application to your node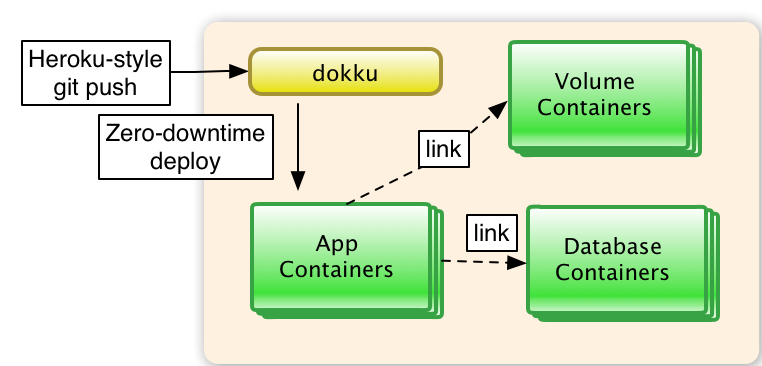 and
Adding Database or Storage support
Please excuse its poor English, as developers naturally often tend to focus on working code rather than extensive documentation.
(4)
Using Dokku-alt is actually far easier than one might expect.
Not only does the server installation almost run itself, and very quickly. But also is the interaction with the components very straightforward for REPL prone, terminal loving, shell admiring developers. git's remote oriented commands and the custom dokku from above will mostly suffice to interact with it.
(5)
The original Dokku documentation also covers side ranging issues like
Deploying with private git submodules
Specifying a custom buildpack
Default vhost
Deploying to subdomains
Zero downtime deploy
and finally
Removing a deployed app
---
2015 03 18 03:18 UTC+1 @lmereyda